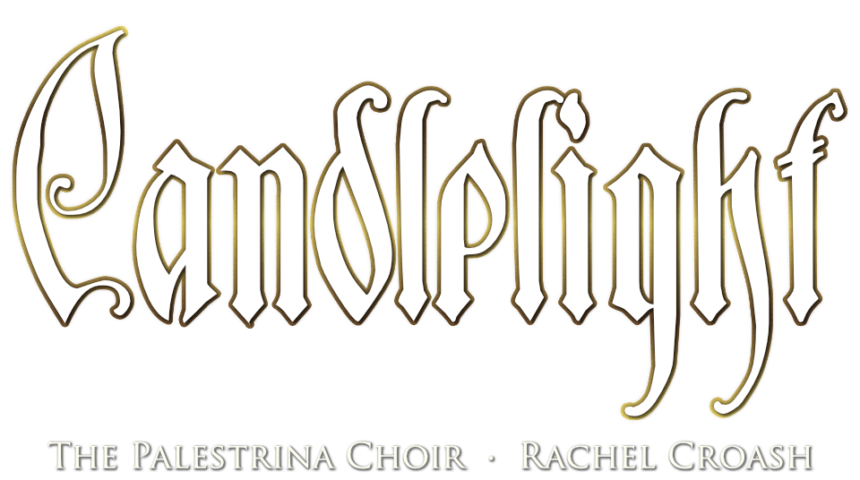 Friday
13th December 2019
8:00pm
Performance Ends 10:20pm
At The National Opera House, Wexford
Box Office: +353 (0)53 914 2144 or 1850 4 opera
Open from 9:30-5:30 Monday-Saturday Only
LYRIC OPERA brings the event of the season to the National Opera House – CHRISTMAS BY CANDLELIGHT. Presenting the most magnificent seasonal music with the world renowned PALESTRINA CHOIR, rising star of Irish opera RACHEL CROASH, and Ireland's leading brass ensemble DUBLIN BRASS.
Artistic Director VIVIAN J. COATES creates this beautiful event, an evening of choral and musical joy, in an evocative candle-lit setting. Enjoy an array of Christmas carols – from the much loved to the lesser known – in a spectacular musical event which is not to be missed.
Language:
The music in this concert will be sung in Modern and Medieval English, Latin, Irish, and Ukrainian.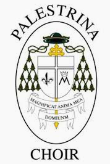 Style of the Evening
This lavish evening will be a joyful and perfect way to celebrate the Spirit of Christmas through the glorious seasonal music from around the world. Christmas is a time of joy and peace, a time to be with friends and family. This special season bears witness to an extraordinary event in the Christian calendar where we commemorate with music and carols through the angelic voices of the PRO-Cathedral choristers – The Palestrina Choir, the triumphant brass ensemble and star soprano, well known to Wexford audiences through the Opera Festival – Rachel Croash.
Lyric Opera has always been renowned for its acute detail in presenting something special – more than just an ordinary concert. Visually – it must be a feast for the eyes not just for the ears. No company presents concerts like Lyric Opera… especially at Christmas.
Vivian J. Coates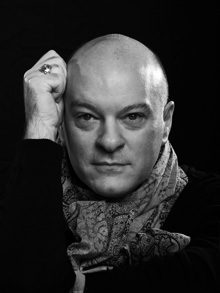 Vivian J. Coates
Returning from abroad having worked in most of the opera companies in the UK, Vivian Coates has spent much of his career in Ireland nurturing young Irish talent on stage and guiding them on their first professional rung of the ladder. He has presented countless fully staged operas in Ireland through his company Lyric Opera, and is recognised for the tireless work he has done in keeping core opera alive in this city.
He is privileged to work across opera and musical theatre, directing and designing in most of the main theatres in Ireland; The Gaiety Theatre, Dublin, The Grand Opera House, Belfast, The National Opera House, Wexford and the National Concert Hall, Dublin. Opera productions include Aida, Il Trovatore, Don Giovanni, Hansel und Gretel, I Due Foscari, La Traviata, Carmen, Nabucco, Macbeth, La Bohéme. Turandot, Suor Angelica, The Turn of the Screw, Rusalka, Cavalleria Rusticana, Madama Butterfly and Attila among others. His musical theatre credits include Annie, The Sound of Music, Oliver!, Fiddler on the Roof, Carousel, 9 to 5, Camelot and many more.
Mr Coates has received many international accolades for his work. In 2007 he was honoured with a Knighthood and title of Cavaliere by the Italian Government for his work in presenting Italian opera in Ireland. In 2015 he designed for The Music of Northern Ireland, which received 4 EMMY'S in the 2016 roll of honour. And his recent productions with The 2018 International Gilbert and Sullivan Festival in Harrogate UK played to extraordinary acclaim, garnering five star reviews in The Stage & The Daily Mail.
Recent productions include Sweeney Todd (The National Opera House), La Traviata, Pirates of Penzance and La Bohème (NCH) and Carmen (NCH).
Blanaid Murphy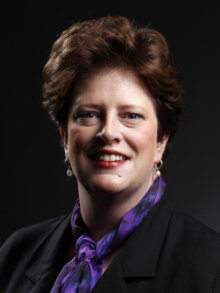 Blánaid Murphy
Blánaid Murphy has been Director of the Palestrina Choir since 2002 and is recognised as one of Ireland's foremost choral directors.  While reading Music at Cambridge University, she was appointed Organ Scholar there and furthered her studies at the Musikhochschule in Stuttgart, obtaining a Masters degree.
She has vast experience as a choral director, conductor, adjudicator, consultant and educator.  She has been choral director of RTÉ's Childrens' Choir, Cór na nÓg and at the Conservatory of Music and Drama (DIT).  She is currently director of Dublin Bach Singers, St Mary's Pro-Cathedral Girls' Choir, Carlow Choral Society, Continuum Youth Choir and the RIAM 'Chorale.'
In addition to this, she lectures on choral conducting on both the Masters and Doctoral performance programmes at the RIAM and on the Trinity College Dublin Masters in Music education summer programme.
Her many recordings have included the record-breaking Faith of Our Fathers CD and Cór, arrangements of Irish melodies on the ARSIS label.  She has released six CD with the Palestrina Choir, the latest of which Joy to the World was released last December.
As artistic director of the concert Series in St. Mary's Pro-Cathedral, she continues to bring many of the great choral and orchestral works to audiences.  Performances have included Bach St Mathew Passion, St John Passion and the B minor Mass as well as Vivaldi Gloria.
In recent years Blánaid has travelled with award winning St Mary's Pro-Cathedral Girls' Choir to the Praque International Choral Festival and to the Suma Cum Lauda Festival in Vienna.
Last Spring, Blánaid travelled to Chicago in the United States with the Palestrina Choir where they took part in a number of engagements, including recitals at the Cathedral of St John the Evangelist, The Irish American Heritage Centre and Notre Dame University.
This year Blánaid will travel with the Palestrina Choir to Monserrat and Barcelona where they will sing in the basilica with the Escolania de Montserrat and in the iconic Sagrada Familia in Barcelona.
Rachel Croash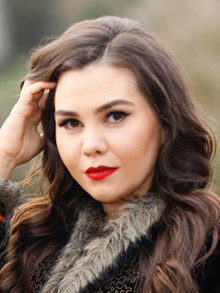 Rachel Croash
Winner of the 2015 Wexford Festival Opera Aria Friends Award and WFO and PwC Emerging Artist Bursary, Irish Soprano Rachel Croash is a graduate of the Royal Irish Academy of Music and the Opera Theatre Company HUB Artist Programme.
In 2017 Rachel was a finalist in the 9th Internationale Gesangswettbewerb Festspiele Immling and was subsequently invited to sing in the Festival's Verdi Gala as well as performing the role of Amore in Gluck's Orfeo ed Euridice.
In 2018 Rachel performed in the premiere of Brian Irvine's 'Opera – It's all about like…' commissioned for the launch of Irish National Opera, other roles include Mademoiselle Silberklang (Der Schauspieldirektor, Irish National Opera), Una (Eithne, Opera Theatre Company), Mrs.Coyle (Owen Wingrave, Opera Collective Ireland), Fiordiligi  (Così fan tutte, Lismore Opera Festival), Susanna (Susanna's Secret, Opera Theatre Company), Serafina (Il Campanello); Reneé (Koanga); Dew Fairy (Hänsel and Gretel); Annina (La Traviata, Wexford Festival Opera), Valencienne (The Merry Widow, Lyric Opera Productions), Frasquita (Carmen, RTÉ Concert Orchestra; Cork Operatic Society), Gorm (Flatpack, Ulysses Theatre Company) and Narrator (The Oldest Woman in Limerick, Wide Open Opera).
She has recently performed Elvira in Rossini's l'Italiana il Algeri for Blackwater Valley Opera Opera Festival.
Among her project this season and next: Mabel in Sullivan's The Pirates of Penzance and Musetta in La Bohème and Marzelline in Fidelio at the Lyric Opera Dublin, Susanna (Nozze di Figaro) and Kate Pinkerton (Madama Butterfly) for Cork Opera House, Clorinda in La Cenerentota, First lady (The Magic Flute), Frasquita in Carmen for Irish National Opera. In concert, Laurette in Bizet's Le Docteur Miracle for Wexford Festival Opera.
She has performed in Concert with the RTÉ National Symphony Orchestra,  RTÉ Concert Orchestra, The Wexford Sinfonia, City of Dublin Chamber Orchestra, Drogheda International Classical Music Series, Ardee Baroque Festival and in Recital for The Music in Great Irish Houses Festival, Music for Galway, Dublin Philharmonic Society, Sligo Con Brio, The Contemporary Music Centre and at The Metropolitan Club, New York.
Oratorio engagements include Händel's Messiah with the Association of Irish Choirs, Haydn's Die Jahreszeiten with The Guinness Choir, Rossini's Petite Messe Solenelle with Culwick Choral Society; Maynooth University Choral Society, Mozart's Vesperae Solennes Confessore and Bach's Cantata 41 at St.Giles' Cathedral, Edinburgh and Vaughan Williams' Serenade  to Music and Mozart's Requiem at The National Concert Hall, Dublin.
Rachel has recorded with the RTÉ Concert Orchestra, singing 'Press Closer' from Michael Gallen's suite 'Wilde Stories' and with the RTÉ National Symphony Orchestra in Robert O'Dwyer's 'Eithne'.
Dublin Brass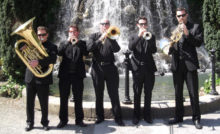 Dublin Brass
Dublin Brass is Ireland's leading brass ensemble. Since being formed in 2005, the group has performed on many occasions ranging from high profile weddings, charity concerts and church services to graduation ceremonies and recitals in venues such as the National Concert Hall in Dublin.
The size of the ensemble ranges from 1 to 15 players and is determined by the repertoire being performed. The Players in the group have formidable experience on the concert platform, in recording studios and in theatres. Some of the groups that members of the ensemble have worked with include: Camarata Ireland, The Ulster Orchestra, The Irish Film Orchestra, The BBC Symphony Orchestra, The City Of Birmingham Symphony Orchestra, The Royal Liverpool Philharmonic Orchestra, The Halle Orchestra, The London Symphony Orchestra, English National Opera, The London Philharmonic Orchestra, The Irish Chamber Orchestra, The RTE National Symphony Orchestra and The RTE Concert Orchestra.
Artists who members of the group have worked with include: Barry Manilow, Roger Daltry, Alice Cooper, The Corrs, Oasis, The Spice Girls, Shirley Bassey, Lesley Garrett and Luciano Pavorotti.
In 2009 the group recorded its first album 'Brass Warriors' which has helped to build strong reputation for the group with followers all over the world. Brass Warriors is available for purchase on Amazon.
Palestrina Choir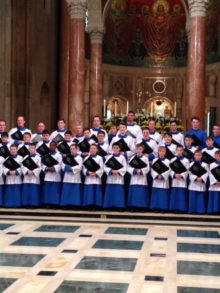 History of the Palestrina Choir
Edward Martyn was born to a family of Roman Catholic landed gentry at Tulira Castle, Co. Galway in 1859. He was educated in Belvedere College SJ, Dublin, Beaumont College, Windsor and Christ Church, Oxford. He is well known for his involvement in the Irish Literary Theatre, later to become the Abbey Theatre, which he co-founded in 1898 with W. B. Yeats, Lady Gregory and George Moore. However, his interest in establishing a national theatre was matched, if not exceeded, by his interest in the reform of liturgical music in Ireland. During his university days, he travelled extensively in Europe, where he was struck by the quality of the choirs he heard in the great cathedrals there. He was determined that the Roman Catholic Church in Ireland deserved and should have music of an equivalent standard.
In particular, he wished to promote the music of Palestrina, espoused by Pope Pius X as the standard to which all liturgical music should aspire. Between 1898 and 1902, Martyn worked tirelessly to establish the choir at Saint Mary 's Pro-Cathedral, offering an endowment of £10,000 (in current terms about €1 million) on the condition that Dr O'Brien be appointed choirmaster. An agreement was signed on November 26, 1902, and the Palestrina Choir was constituted and installed in the Pro-Cathedral on January 1, 1903.
The Choir has seen seven directors since it's inception and since 2002 has been directed by Blánaid Murphy.
| | |
| --- | --- |
| The Palestrina Choir |   |
| Joy to the World | arr. Mark Wilberg |
| Ding Dong | arr. Wilberg |
| Sussex Carol | arr. David Mooney |
|   |   |
| Everyone |   |
| The First Nowell | David Willcocks |
|   |   |
| Boys of the Palestrina Choir |   |
| Ceremony of Carols: | Benjamin Britten |
| This Little Babe |   |
| Balulalow |   |
| soloist: David Smith |   |
| Deo Gracias |   |
|   |   |
| The Palestrina Choir |   |
| Wexford Carol | arr. Conor O'Reilly |
| Shepherd's Farewell | Hector Berlioz |
| In Dulci Jubilo | arr. R.L. Pearsall |
|   |   |
| Rachel solos TBD |   |
|   |   |
| The Palestrina Choir and Rachel |   |
| In the Bleak Mid-Winter | Harold Darke |
| Soloists: Rachel and Shane Barriscale |   |
| Suantraí ár Slánaitheora | Fintan O'Carroll |
|    Soloist: Rachel |   |
| Bogoróditse Djévo | Arvo Pärt |
|   | arr. David Hill |
| Everyone |   |
| Adeste Fideles | David Willcocks |
|   |   |
| INTERVAL |   |

| | |
| --- | --- |
| The Palestrina Choir |   |
| Adam lay y bounden | Boris Ord |
| Good King Wenceslas | arr. Bob Chilcott |
| Gaudete! | arr. David Hill |
|   |   |
| Everyone |   |
| God Rest You Merry Gentlemen | David Willcocks |
|   |   |
| Rachel solo | TBD |
|   |   |
| The Palestrina Choir |   |
| Lullay, My Liking | Rhona Clarke |
| Silent Night | arr. Chilcott |
| O Holy Night | Adolphe Adam |
|    Soloist: Rachel |   |
|   |   |
| Dubln Brass |   |
| Angels We have heard on high |   |
|   |   |
| The Palestrina Choir |   |
| Walking in the air (Boys) | Howard Blake |
| Ring Christmas Bells | Peter J. Wilhousky |
| The Twelve Days of Christmas | John Rutter |
|   |   |
| Everyone |   |
| Hark! The Herald Angels Sing | David Willcocks |
|   |   |
| Encore |   |
| We Wish You A Merry Christmas | arr. Chilcott |